EDUCATIONAL TOYS
For The 12 Month Old To 24 Month Old
DEVELOPMENTAL & EDUCATIONALTOYS FOR A 12 - 18 MONTH OLD


How your 12-18 month old plays
Around 12 months of age, toddlers begin to think in more complex ways by putting more thought and purpose in the way they explore objects. Toddlers will also begin to experiment with objects to see what they can do -- throw a ball to see it bounce or pull a toy and watch it follow behind them. A toddler can put two ideas together to make a plan and act upon that plan. About half of all babies this age can walk, while others are still attempting to walk by holding on to an object. He may have said his first word anytime after 8 months of age, but your toddler's comprehension is much greater.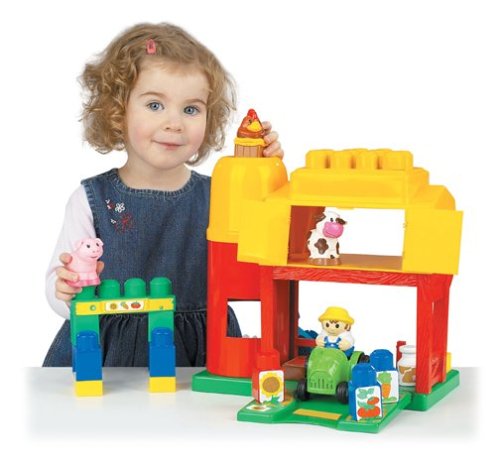 Educational toys that develop skills
You can help develop thinking and problem solving skills by providing opportunities to play with interesting and challenging toys, such as puzzles, reality-themed play sets, and props for imaginative and dramatic play --objects that encourage young toddlers to manipulate, interact, or problem solve. Reality-based play sets also encourage children to take real life situations and act them out and problem solve in their play. Construction toys and building blocks promote fine motor development, encourage eye-hand coordination, and foster understanding of cause-and-effect.


DEVELOPMENTAL & EDUCATIONAL TOYS FOR AN 18 - 24 MONTH OLD


How your 18 - 24 month old plays
As large muscles become stronger, your 18 month old is more mobile than ever.... walking forward, backwards and keeping you busy with running. Your toddler can pull a string on a toy, sort shapes, and throw or roll a ball. He can draw but, the scribbles are not meant to be anything in particular. Your toddler's vocabulary is probably between 50-200 words, however you will see it grow more every day. Some weeks he will add several words, and other weeks he may not add any. Your toddler is constantly practicing new skills and therefore likes to repeat the same actions.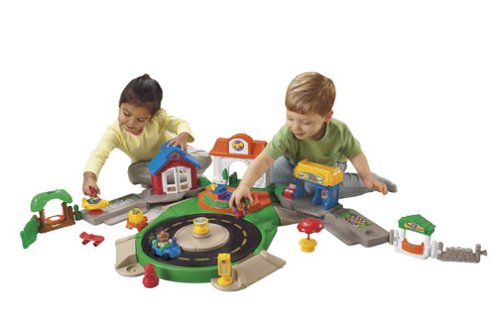 Educational toys that develop skills
She will want to repeat things over and over, allowing her to practice her skills. Music and pretend play will also be fun for her, so sing songs and "make believe." Toy vehicles and trains stimulate the imagination as they steer your child through pretend play, and he'll learn the fun and freedom that comes from making his own decisions. Educational toys that focus on phonics, letters, colors and shapes increase vocabulary and set the stage for improved reading and linguistic skills in the future.





---