EDUCATIONAL TOYS
For The 5 Year Old To 7 Year Old
DEVELOPMENTAL & EDUCATIONALTOYS FOR THE 5 TO 7 YEAR OLD


How your 5-7 year old plays
This is an exciting for your child as he enters primary school. Being with friends and social play (also called cooperative play) becomes increasingly important, and your child finds security in groups, organized play, and clubs. However, your child has most likely found a best friend and will want to play with similar friends, such as boys with boys and girls with girls. Your child has become skilled with scissors, and he enjoys copying pictures and shapes, letters and numbers, although he may reverse printed letters. Children this age also enjoy planning and building. You may notice that your child now has increased his attention span and is ready to take on projects, solve problems, and even resolve arguments on his own. Kids this age usually show a greater interest in reading.


Educational toys that develop skills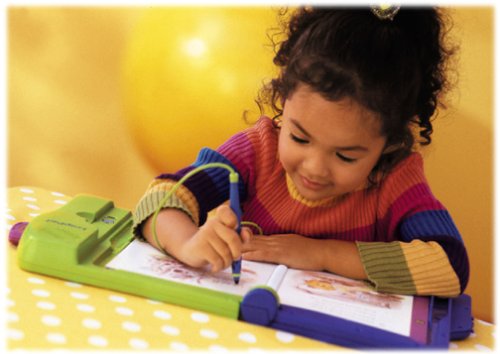 At this age, play is an important aspect of social growth, therefore some of the best educational toys are the classic board games that encourage group interaction. And, scaled-down balls, bats and basketball hoops can also help to teach teamwork, cooperation skills, and develop motor skills.

Improved manual dexterity allows children this age to play with more complex building toys that strengthen cognitive abilities and perceptual skills. For example, educational construction sets encourage youngsters to experiment with spatial, balance and part-to-whole relationships. And, jigsaw puzzles offer children excellent opportunities to refine and coordinate perceptual, motor and cognitive skills. Most children this age aren't ready for puzzles over 100 pieces.

Regardless how artistically able, all children should be given the chance to express themselves creatively. Arts and Crafts foster visual and fine-motor skills as kids have the opportunity to share with you how they see the world.


---